Chauncelor Howell In The News
Dakota Heveron – Aug 6, 2020
August primary election: Port St. Lucie City Council District 2
Hometown News is providing candidate profiles, so that our readers can become familiar with those who would like to serve Treasure Coast residents.
CHAUNCELOR HOWELL
1. Because of COVID-19, on both a local and national scale, residents have endured a very trying 2020. What are some of the ideas you'd like to see implemented to ensure the safety of your constituents moving forward?
First and foremost, I must lead by example and encourage my colleagues on the dais to do the same if I am the candidate of choice. There are several ways that we can collectively do this. We must, always continue to practice social distance and wear our mask when in the public domain. Finally, I will ensure the residents of District 2 are kept up to date with the latest information as it relates to COVID-19. Education is paramount and we must be able to quickly decipher information and separate fact versus fiction to prevent any unnecessary fatalities.
2. What would you change from the current City Council's priorities, and what would you keep?
Unlike several years ago when members of the city council were at odds, I believe the current administration is more open to working as a team for the betterment and welfare of the constituents. Thus far, they have gone about doing the business of the people, hence the "Strategic Plan" they have spent a lot of time on and made available for the public to share concerns. From my vantage point, I do not see a major overhaul that needs to take place, but I am excited about the prospects of me becoming an asset to the council.
3. Why do you feel you are the best candidate for City of Port St. Lucie City Council, District 2?
I believe what sets me apart from the other candidates is my overall performance and reputation in the area. Simply put, it is not uncommon to see me somewhere in the City of PSL volunteering, engaging with local business owners, or attending meetings for the sake of improvement of the Treasure Coast Region at-large. The work I have done within the City of Port St Lucie has been acknowledged by several members on the dais and I am proud to have received the endorsement of Vice Mayor Shannon Martin. I also have received endorsements from former FL State Representative Larry Lee, Lauren Baer former Congressional 18 District candidate, Jeffrey Bowers of Treasure Coast Builders Political Committee, Rusty Roberts of Brightline Trains, and Robert Roldan/Jacquelene Burke of the PRAFHA. This does not happen by chance and I am honored to have earned their support!
NEWS
August primary election: Port St. Lucie City Council District 2
CHAUNCELOR HOWELL
Current employment: Local Business Owner
Number of years you've lived on the Treasure Coast:  14 years
Experience:  Retired gunnery sergeant, United States Marine Corps; defense equal opportunity advisor; regional human resources representative; sales manager; chief operations officer; entrepreneur; and independent scholar enrolled in Walden University's business administration's doctoral online program.
What are the three most important issues facing the person elected to this office?:  Whereas COVID-19 is not a part of the City of Port St Lucie's charter, the safety and welfare of our residents are of the utmost importance and crisis management is second-nature for me.
Moreover, I believe it is equally important that all registered voters have a clear understanding of what their tax dollars are being spent on and that the mutually agreed assessments are not overwhelming.
Finally, I believe the candidate of choice should be a visionary who is able to serve as a "Beacon of Hope" as it relates to all citizens being able to live, work, and prosper within the city limits of Port St Lucie! Simply put, this type of environment is paramount and I believe I am the person to lead that charge!
What prompted you to run for this office and why should someone vote for you?:  This is my third time running for public office and what is different about this scenario is I was recruited by a well-respected elected official. I suspect that has a lot to do with what people have seen of me in the public domain since the last time I appeared on the ballot in 2016. Since that time I formed the Treasure Coast Black Chamber of Commerce, partnered with another local entrepreneur to create Stick & Move Cigar Enthusiasts, and volunteered for a host of nonprofits such as Habitat for Humanity, Toys for Tots, and United Against Poverty, just to name a few.
I believe my vision, initiative, and leadership traits are what people have most recognized about me. However, the most important element I want the residents of Port St. Lucie to know is that I have served our country and now am ready to serve them as city councilman, District 2.
Endorsements:  Shannon Martin, Lauren Baer, Robert Roldan, and Rusty Roberts
July 21st, 2020
Chauncelor Howell
After serving in the Marine Corps for 20 years and retiring as a gunnery sergeant in 2003, "Gunny" Howell is passionate about veterans affairs.
"I can imagine what the generations of Marines are enduring upon their transition back home," Howell told TCPalm. "​​There won't be a single unemployed veteran if I have anything to do with it."
More: Howell had large vision for city's economy in 2016
Howell, 67, founder and president of the Treasure Coast Black Chamber of Commerce and co-owner of Stick & Move Cigar Enthusiasts, said one of his top priorities is economic development, particularly in the Southern Grove area. 
"I think I can be an asset," he said. "I've done research on companies throughout the area."
The Miami native is a proponent of Virgin Trains development in the region and wants to focus on the city's job potential and keeping Port St. Lucie a destination location.
Howell touts endorsements from Vice Mayor Shannon Martin and former Florida House Rep. Larry Lee, a St. Lucie County Democrat. He also reported a campaign contribution from Democrat Lauren Baer, who unsuccessfully ran for U.S. House District 18 in 2018.
"I was honored," Howell said of his endorsements. "That speaks volumes to me about the work I do in the community."
Amid global unrest over police brutality, Howell said he opposes defunding the Police Department.
Howell said he is working on his doctoral degree in business administration from Walden University, preparing to defend his dissertation titled "Strategies to Cultivate Long-Term Customer Relations" later this year. He said he has a master's in management with a concentration in Homeland Security from Colorado Technical University; a bachelor's in liberal arts from Chapman University; and an associate degree from Windward Community College. He also attended Albany State and Bethune-Cookman colleges.
He said he's an Omega Psi Phi fraternity member and has volunteered for Toys for Tots, Habitat for Humanity and United Against Poverty.
"I plan to bring my knowledge, experience and leadership to Port St. Lucie City Council for the betterment of all citizens regardless of race, creed, ethnicity or religion," Howell wrote in his campaign profile.
Howell talks about his campaign platform in the 2014 mayoral race:
Summer 2020 Edition
BEST PRACTICES/SMALL BUSINESS MANAGEMENT TIPS TO HELP SMALL BUSINESSES IN TODAY'S TUMULTUOUS WORLD
President, Treasure Coast Black Chamber of Commerce
Chauncelor Howell is a retired Marine gunnery sergeant and is co-owner of Stick & Move Cigar Enthusiasts. He also has a master's from Colorado Technical University and is an Independent Scholar enrolled in Walden University's Doctor of Business Administration program.
Owning a small business during the COVID-19 pandemic and civil unrest is extremely challenging for any small business owner and its employees. Unlike technology companies, most small businesses do not have the technical infrastructure to support virtual business operations during a complete shutdown. Small business owners had no idea how disruptive a pandemic would be — literally destroying businesses and livelihoods overnight. How does a small business survive during a deadly pandemic? Here are five suggestions to help save small businesses. ADJUST BUSINESS OPERATIONS As a small business owner, you may have to pivot from your business model.
"It is critical to be agile and proactive during this time and any changes need to be swift, immediate and measured. For example, contacting vendors and creditors, staying connected to customers, making a digital transformation and taking advantage of any state and federal government resources that could help ease some financial pressure."
Considering these changes may help your business maintain during mandated closures and help in a speedy recovery when your business returns to full operations.
STAY CONNECTED WITH CUSTOMERS
If your business has never used online selling as a strategy, it is time to consider making an immediate change. Start with marketing to your mailing list. Stay connected by sending updates on what the business is doing to remain open or how your business is helping in the community during the outbreak. Also, be prepared to receive orders from all over the country. The goal is to continue meeting customer demand and in meeting that demand, your business may pick up new customers.
CONTACT VENDORS AND CREDITORS
The one thing vendors and creditors do not want is to lose you as a customer. Many small businesses operate financially from month to month. When the COVID-19 outbreak hit the United States, many small businesses closed their doors permanently. It is important to remember that you may have signed agreements and supplier terms that remain valid even if you close your doors. If this is the case, contact your vendors and creditors to work out a late payment or termination agreement.

TAKE CARE OF YOUR HEALTH
If you are like most small business owners, you work long hours. If your goal is to grow your business, then your health must be a part of the business strategy. Yes, this sounds silly and out of place. But consider this, if you are home sick with the flu for three days, who is running your business?

MAKE DIGITAL TRANSFORMATIONS
To have your company remain viable during difficult times, it is imperative to have a digital transformation strategy. Integrating digital technology in every area of your company will bring value to your customers and allow your company to remain competitive.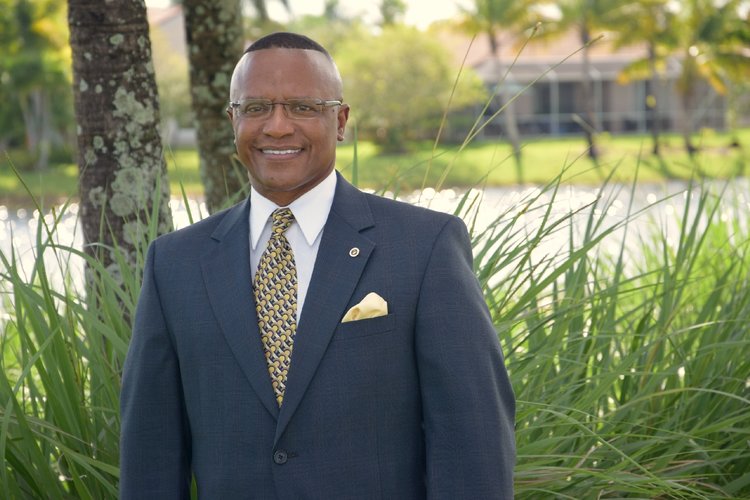 Good morning Facebook Family and Friends,
On March 25, 2020 I officially declared to run for Port St Lucie City Council, District 2. As a local businessman, I along with all of you have felt the negative impact of the COVID-19 pandemic crisis, hence my public announcement at this time.
Nonetheless, I am confident that our current federal, state, and local elected officials have the capacity to collectively lead us to a plausible solution. Put simply, as Americans "We Have What It Takes!"
In closing, I pray all of you and your respective families are safe and will continue to be as we navigate our way to a better day. In the interim I ask for your prayers for me and my family. Moreover, your prayers and support in my quest to become the next Councilman for the City of Port St Lucie, District 2!
Warmest Regards,
Chauncelor Howell, USMC Retired
To learn more about me please visit:
Vote for Port St Lucie's City Council  District 2 Chauncelor Howell